We provide backlinks from PR and DR domains at an incredible price
We offer premium SEO link building campaigns that are designed to enhance your online presence and boost your search engine visibility. Our SEO backlinks have several important qualities:
Relevance: Backlinks from websites that are related to your niche or industry. Search engines consider these links as a sign of your website's credibility and authority.
Authority: Backlinks from websites with a high Domain Authority (DA) are more valuable. A high DA indicates that a website has a strong online presence and is considered trustworthy by search engines.
Trustworthiness: Backlinks from reputable websites that are well-established and have a long history of providing quality content are more effective.
Diverse sources: A backlink profile with links from a variety of sources, such as social media, forums, blogs, and news websites, is considered more natural and therefore more valuable.
Relevance of anchor text: The anchor text used in a backlink should be relevant to the content of the linked page. This helps search engines understand the context of the link and its relevance to the target page.
Quality of the linking website: The website linking to your page should have a clean and professional design, be well-organized, and contain valuable content.
Our backlinks are from reputable and high-authority websites, which means they will give a significant boost to your website's credibility and authority. With our service, you can expect to see an improvement in your website's search engine rankings, increased website traffic, and ultimately, more conversions.
We understand that every website and business is unique, which is why we offer customized link building packages tailored to your specific needs. Our team of experienced SEO professionals will work closely with you to develop a strategy that delivers the results you want.
Before starting your link building campaign, we recommend a complete website SEO audit to determine the best strategy.
Quality SEO Backlinks
We will add 10, 25, 50 or more backlinks to your website.
We only link to websites with high PR and DR domains.
Starting at $50/month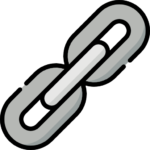 Monthly Link Building Campaigns
We will add 10, 25, 50 or more backlinks to your website monthly.
Starting at $50/month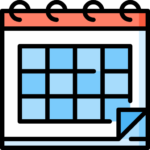 Rank Higher on Every Search Engine